CEMENT CITY — Empty stalls inside a mostly empty barn.
A few birds chirp in the rafters.
Seventy-one-year-old Hank Choate, feeling somewhat empty himself, walks through the structure.
He just sold off his roughly 500-head Holstein dairy herd, pivoting to 1,800 acres of row crops.
It's a decision the Cement City farmer had to make, especially after two of his workers walked away in the summer due to other job opportunities.
Labor, he said, had taken a toll on him, his family, and his employees.
Twelve-hour workdays became 16-hour workdays.
Finding additional help seemed impossible.
The Aug. 18 dairy dispersal, or auction, had to happen for Choate's mental health.
His financial health.
"I knew it was going to be a difficult task of finding somebody. Last time we had to find someone, it took five and a half months," said Choate, who's milked cows for 53 years.
"So, with a reduced workforce and with the same amount of work that had to be done, and the age of myself and my brother (66), we came to the point that maybe we need to shift our operation, rather than being dependent upon hired help."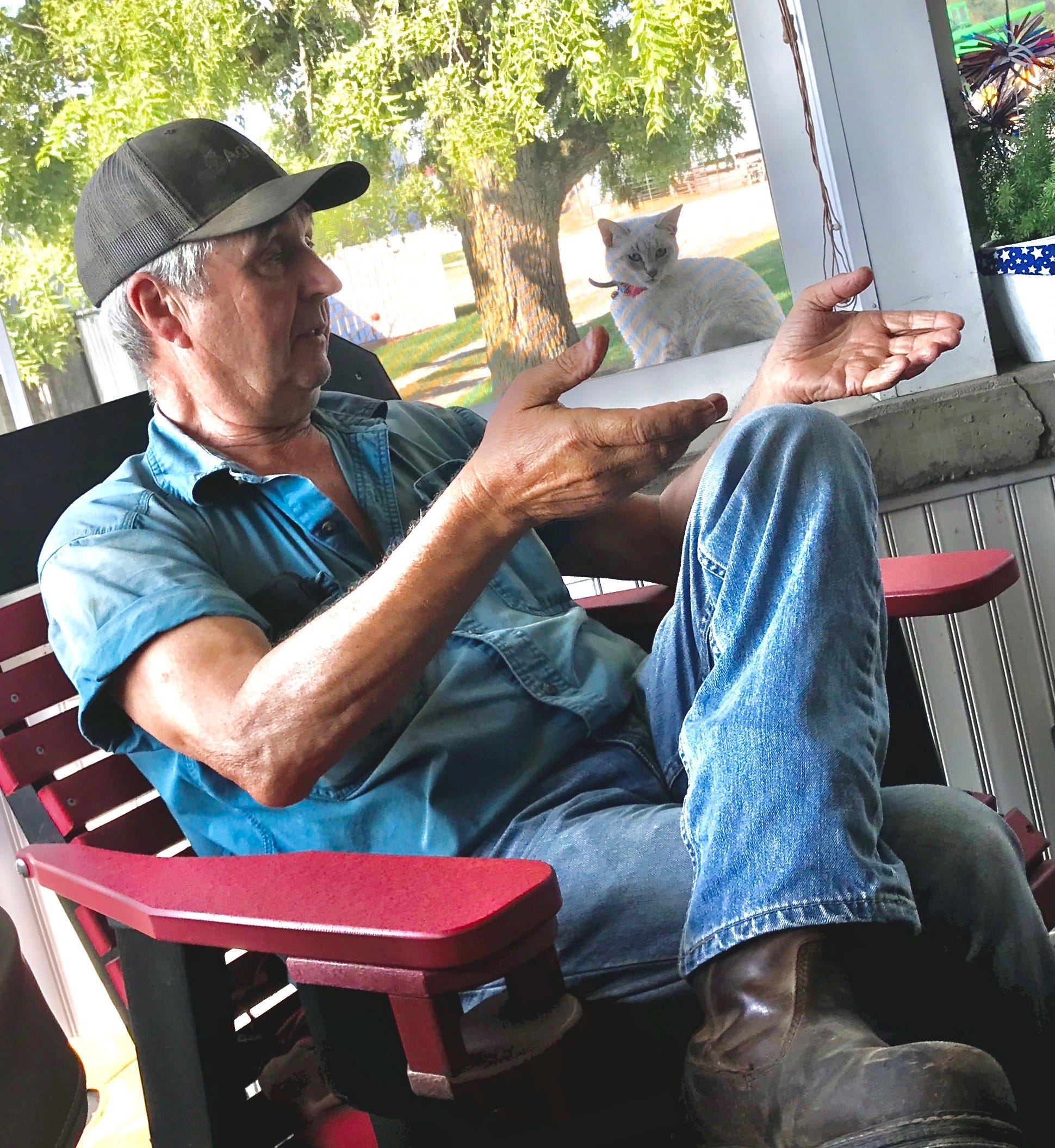 Instead of 11 employees on the farm, Choate's Belly Acres LP now employs three: Hank, Hank's son Levi, and brother Randy. The family no longer depends on hired help, doing what they can by themselves.
According to Choate, he paid about $15 an hour for part-time help, which is more than Michigan's minimum wage rate of $9.87.
Amid the current dairy economy, he said he couldn't pay more.
Choate said the finding-labor issue isn't exclusive to his dairy operation.
According to an American Farm Bureau Federation report, no state registered an increase in licensed dairy operations from 2019 to 2020, including 2,550 fewer licensed dairy operations year-over-year.
Some point to labor as a driving force.
"The labor concern has been on my mind for quite some time," said Choate, a 2012 board member of the Michigan Milk Producers Association. "The investment we've made over the last nine years wasn't positioning us to make that transition. We were demonstrating a commitment to continue our dairy operation."
Some of the investments include $1.3 million into improving the dairy facility, like upgrading manure-handling equipment, adding barns, and improving the milking parlor.
However, Choate said the investments couldn't offset his labor problems.
He's still losing money.
"I wasn't going to overwork the employees who I had and demand more of them because they all have families," Choate said.
"The concern that I had is if we continue to look for help and are unable to find help — to pick up the slack — at what point do you burn out the employees you currently have? And the setting is in a worse position than when you started asking more of them."
Ernie Birchmeier, livestock and dairy specialist for the Michigan Farm Bureau, said finding labor is a problem in many segments of business and industry.
"Many of our farmers have been challenged with finding a reliable, consistent workforce that will show up and work," Birchmeier said.
"Expanded unemployment pay this past year has made the situation even worse. Our Farm Bureau members have consistently said that labor is one of their biggest concerns. We have seen an increase in robotic use on dairy farms over the past several years, and I would expect that trend to continue."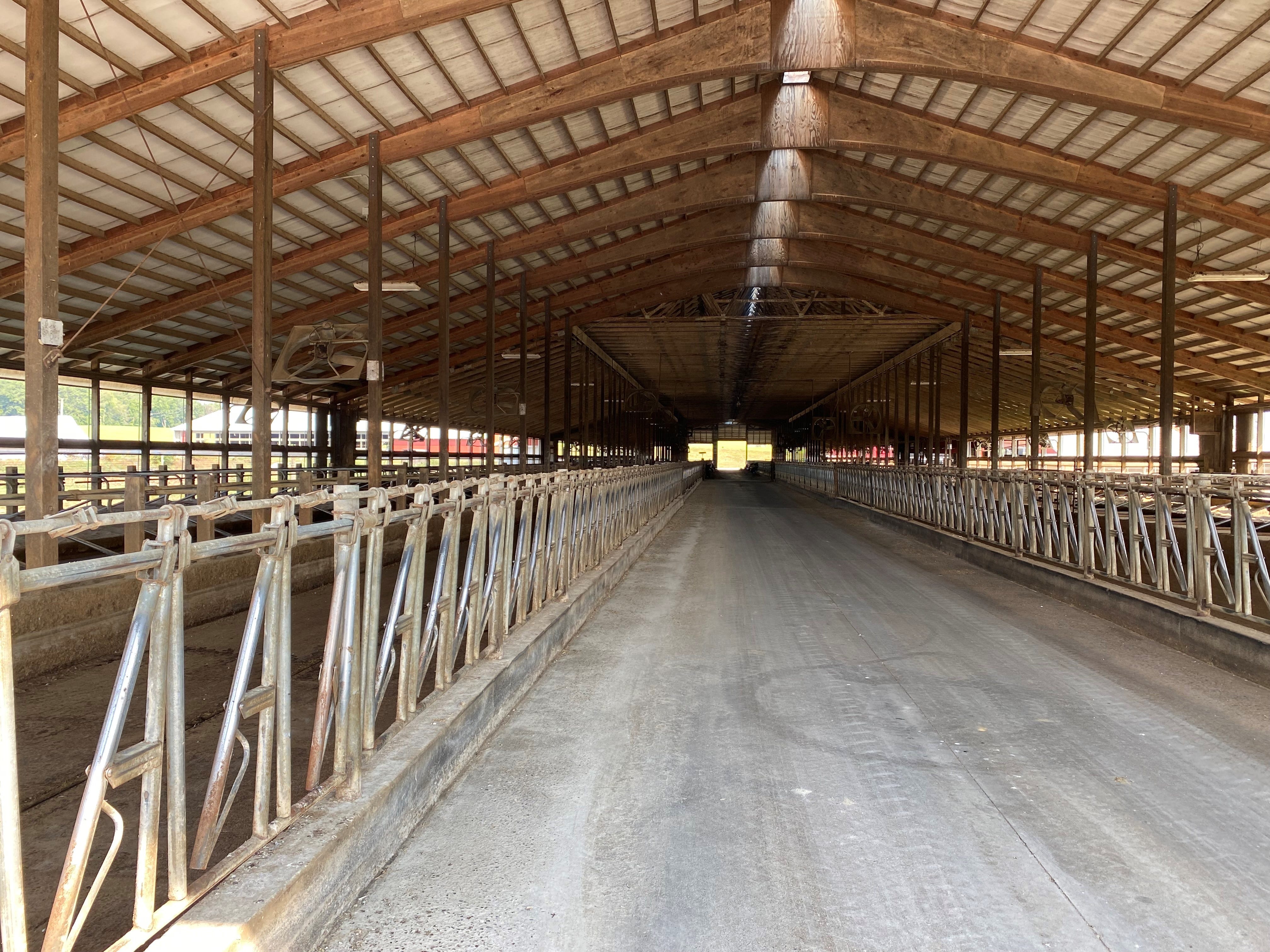 Help wanted
Michigan farmers looking for additional labor can use H-2A to meet some seasonal labor needs.
The guestworker program's usage nationally is up 225% since 2010, according to the U.S. Department of Labor, with Michigan's H-2A use up 11% from last year.
"Our farms — and the food and agriculture sector — are just like the many other sectors of our economy struggling to find labor," said Sarah Black, manager of the Great Lakes Ag Labor Services (GLALS), a third-party entity that helps employers complete the H-2A application process for temporary or seasonal labor.
"And because of that, we are now seeing disruptions in the supply chain again, where food products are not making their way to the grocery store shelves or restaurants," Black continued. "Let's be clear: There's no shortage of food, and our farmers are working very long days to grow and produce it, but there is a real and severe shortage of labor to get it to your plate."
GLALS helps farmers find workers with the right skill sets, arranging for the workers' Consulate appointments and transportation to the farm.
According to Black, GLALS this year helped about 60 Michigan farms bring in more than 1,800 workers.
However, the program is not catered to the dairy industry, which needs year-round help.
Choate, now a retired dairy farmer, knows this and wonders if something in D.C. can be done.
"Taking everything into consideration," he said, "I know it was the right decision."
Source: Michigan Farm News