Some of price pressures on farmers were related to the Ukraine war, but others began well before last year's Russian attack, says the Natural Resources Institute Finland (Luke).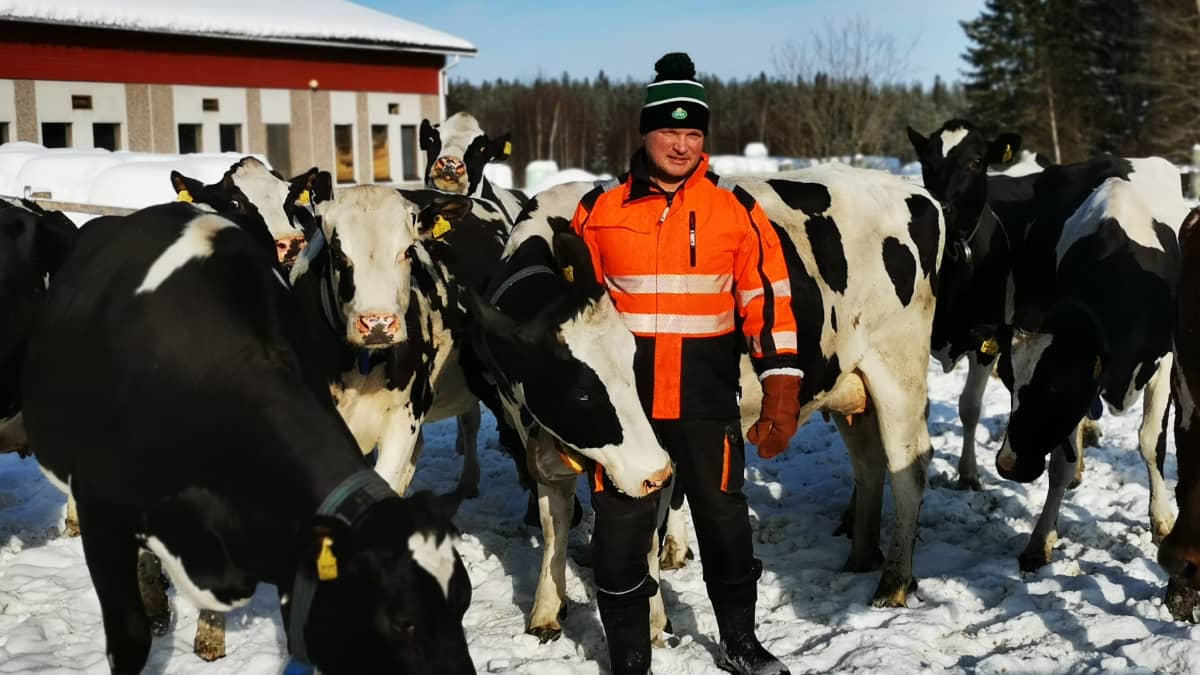 Production of meat, milk and eggs dropped in Finland last year, according to the Natural Resources Institute Finland (Luke). Pork production decreased by about three percent compared to the previous year, while output of beef, milk and eggs were all down by about two percent. Poultry was the only category of meat where production remained steady compared to 2021, the news agency STT reported on Sunday.

The decrease in production was primarily due to higher energy, feed and fertiliser prices, which led to profitability problems and forced some farms to close, according to Csaba Jansik, a Senior Scientist at Luke. Some of the problems were related to knock-on effects of the Russian attack attack on Ukraine.

However the biggest increase in producer prices was for wheat, whose prices spiked in late 2021 – well before the war, partly due to a poor harvest in 2021, when Finland experienced its hottest, driest summer in over 80 years.

About 170 million kilograms of pork, 147 million kilograms of poultry and 84 million kilograms of beef were produced last year. Some 2.2 billion litres of milk and 76 million kilograms of eggs were produced.

The rise in farmers' production costs was naturally reflected in consumer prices. Compared to 2021, the average price tag for cereals rose by 60 to 70 percent last year, with eggs up by 28 percent, milk by 25 percent and beef by 20 percent.
Prices began to spike during hot summer of 2021
The era of sharp price rises dates back to mid-2021, when the price of fertilisers rose sharply. By the end of last year, fertiliser prices had doubled compared to 2020. The costs of energy and feed also began to climb during the summer of 2021. That was more than half a year before Russia's full-scale invasion of Ukraine, which has traditionally been one of Europe's richest grain-producing regions. The rapid increase in input costs peaked a few months after the late February attack.
Retail chains have been renegotiating the prices of milk and meat products since last summer. The future price and sufficiency of electricity was also uncertain last autumn, which may have influenced some farmers' decisions to call it quits, said Jansik.
The volume of food sales at grocery stores decreased by five percent last year, while the value of sales increased by five percent compared to the previous year. Jansik said that besides buying less food, consumers also became more careful about avoiding waste.
Plant-based substitutes gaining market share from cow's milk
Last year, beef consumption in Finland slumped by seven percent, but there was little change in consumption of pork and poultry.
The decrease in meat consumption does not mean that households replaced it with plant-based protein products. According to Luke, the average person in Finland still consumed 77 kilos of meat (weight including bones) last year, while consumption of plant-based meat substitutes only totalled about one kilo per person.
There has been a change in regard to plant-based milk substitutes, though, although their sales still remain modest compared to cow's milk.
"Regarding plant-based drinks used instead of milk, consumption has steadily increased over the past decade from 1.3 litres to 6.6 litres per person annually," said Jansik. Consumption of cow's milk, meanwhile, has dropped from 145 to 107 litres per person annually during the same period.
The number of dairy farms decreased by about eight percent in Finland last year, with about 400 farms shutting down. At the end of last year, there were just over 4,500 dairy farms, half as many as a decade ago.
According to Jansik, the number of Finnish dairy farms has been halving every decade for half a century.
"At the same time, the size of the farms has continuously increased, so overall production has remained at approximately the same level," he noted. The export market for dairy products has been in turmoil since 2014, when exports to Russia stopped due to sanctions after its annexation of Crimea.
Source: yle.fi