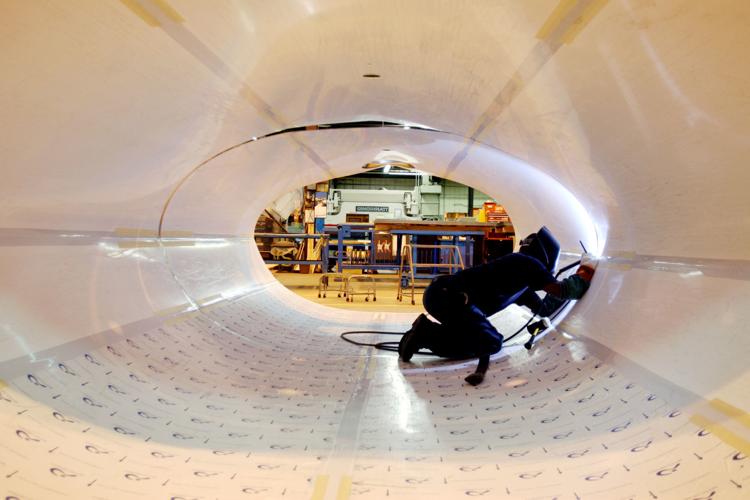 The owners of a Madison-based milking equipment firm say a former executive deleted important company files from his computer after he was fired and tried to turn other employees against them when he didn't receive a bonus for several years.
Former BouMatic president and CEO Michael A. Mills retaliated against the company's owners because he wasn't given a pay bonus from 2016 through 2018, a lawsuit filed Wednesday in U.S. District Court in Madison alleges.
Mills also deleted BuoMatic documents stored on his company-issued computer after he was fired earlier this month, the lawsuit claims.
Reached Wednesday evening at his home in Houston, Mills declined to address the allegations or circumstances surrounding his firing, saying he wasn't aware of the lawsuit.
"I don't know anything about it," he said. "I don't know what they've filed."
The lawsuit lists Mills' Colorado residence.
Mills worked for BouMatic and one of its holding companies, Madison One Holdings, since 2004 as general counsel, according to the lawsuit. He also served as president of the two companies from 2014 until earlier this month, and was CEO of BouMatic during the same time.
He also was the personal attorney for owner John P. Kotts, who bought BouMatic in 2002, from 2004 until Feb. 5.
BouMatic makes milking equipment and other products for dairy businesses.
Mills was paid a bonus in 2015, but soured on BouMatic's owners — especially Kotts — after not getting a bonus the following years. Mills didn't have an agreement or plan with the company that required a bonus payment.
In retaliation, Mills attempted to undermine the company's owners by disparaging Kotts and trying to convince other key managers to quit working for BouMatic.
After he was fired, Mills tried to persuade other managers to leave the company.
He also destroyed BouMatic information stored on his company-issued computer to "harm" the company and hide "prior misconduct."
It's unclear what information the files contained, but Mills had access to "valuable, confidential business information" on intellectual property, customers and finances, the lawsuit states.
BouMatic has spent more than $5,000 for computer experts to restore lost information and on attorney fees, according to the lawsuit, in which the owners and holding companies associated with BouMatic seek unspecified damages.
The lawsuit also maintains Mills should have stopped acting as Kotts' personal attorney because he had a conflict of interest when he started scheming against him.
BouMatic was founded in 1939 in California as Bou-Matic Milkers, according to its website. The company moved to Wisconsin in 1961 when it was bought by Madison-based Dairy Equipment Co.