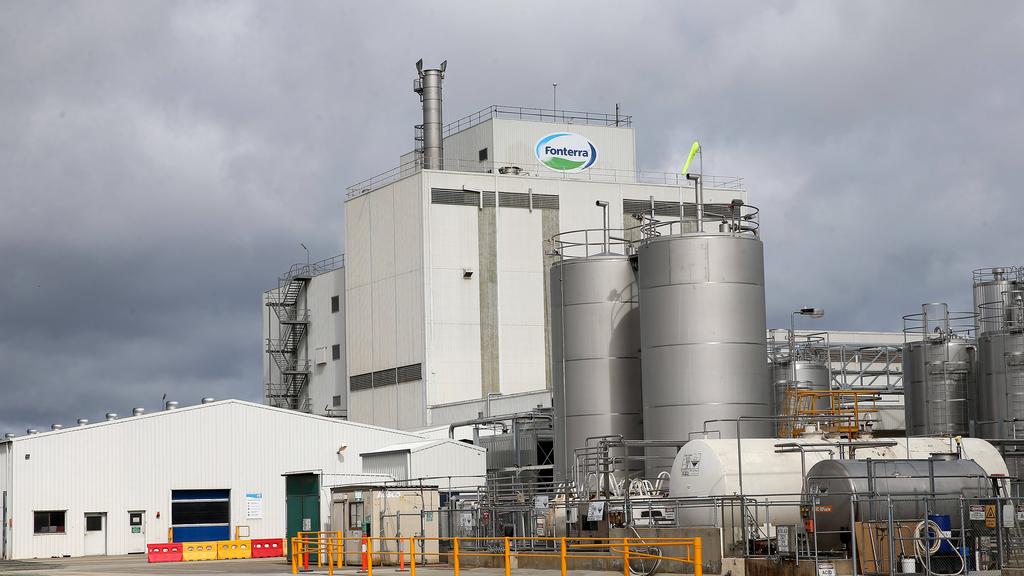 FONTERRA Australia is offering $7.60 a kilogram of milk solids to select dairy farmers, despite most of its suppliers receiving just $6.80/kg MS.
A source told The Weekly Times the $7.60/kg MS farmgate milk price was being offered to dairy farmers supplying the company under its Vic Fresh contracts in northern and western Victoria.
But the source said Fonterra has also recently offered the price to other dairy farmers in Gippsland for immediate supply of milk.
The move comes as other processors in northern Victoria are offering as much as $7.84/kg MS in a highly competitive market.
Fonterra field staff are phoning Vic Fresh suppliers to notify them of the company's new pricing, but telling them it would not be put in writing.
The Vic Fresh contracts include the West Fresh deal to supply milk for the fresh milk market in Western Victoria and the North Fresh contracts offered to big milk suppliers in northern Victoria and southern NSW. Under the North Fresh contacts, dairy farmers must agree to supply a minimum one million litres a year across the whole season, or 83,333 litres a month.
A Fonterra spokeswoman said the $7.60/kg price would apply in the second half of the season.
As a sweetener to stop more suppliers defecting to other milk processors, Fonterra Farm Source general manager Matt Watt last week announced the company would pay 15c a kg MS for five months around the peak spring period this year on top of the $6.80.
" … we recognise the need to get a strong signal on the value of spring milk to our business and to ensure that we are competitive in securing our milk supply," Mr Watt told suppliers in a newsletter.
The payment was for five months: September to January for northern and southern regions, and August to December for Western District and Gippsland suppliers.
Mr Watt said the payment did not apply to "supply that is contracted on West Fresh and Vic Fresh pricing".
The Fonterra spokeswoman said farmers on the Vic Fresh contracts would get the 15c/kg payment for milk not contracted under the high paying deal.
Former supplier Bridget Goulding said Fonterra managing director Rene Dedoncker told dairy farmers at a meeting in Shepparton in late June there could be as many as 10 different pricing structures next year.
Source: The Weekly Times