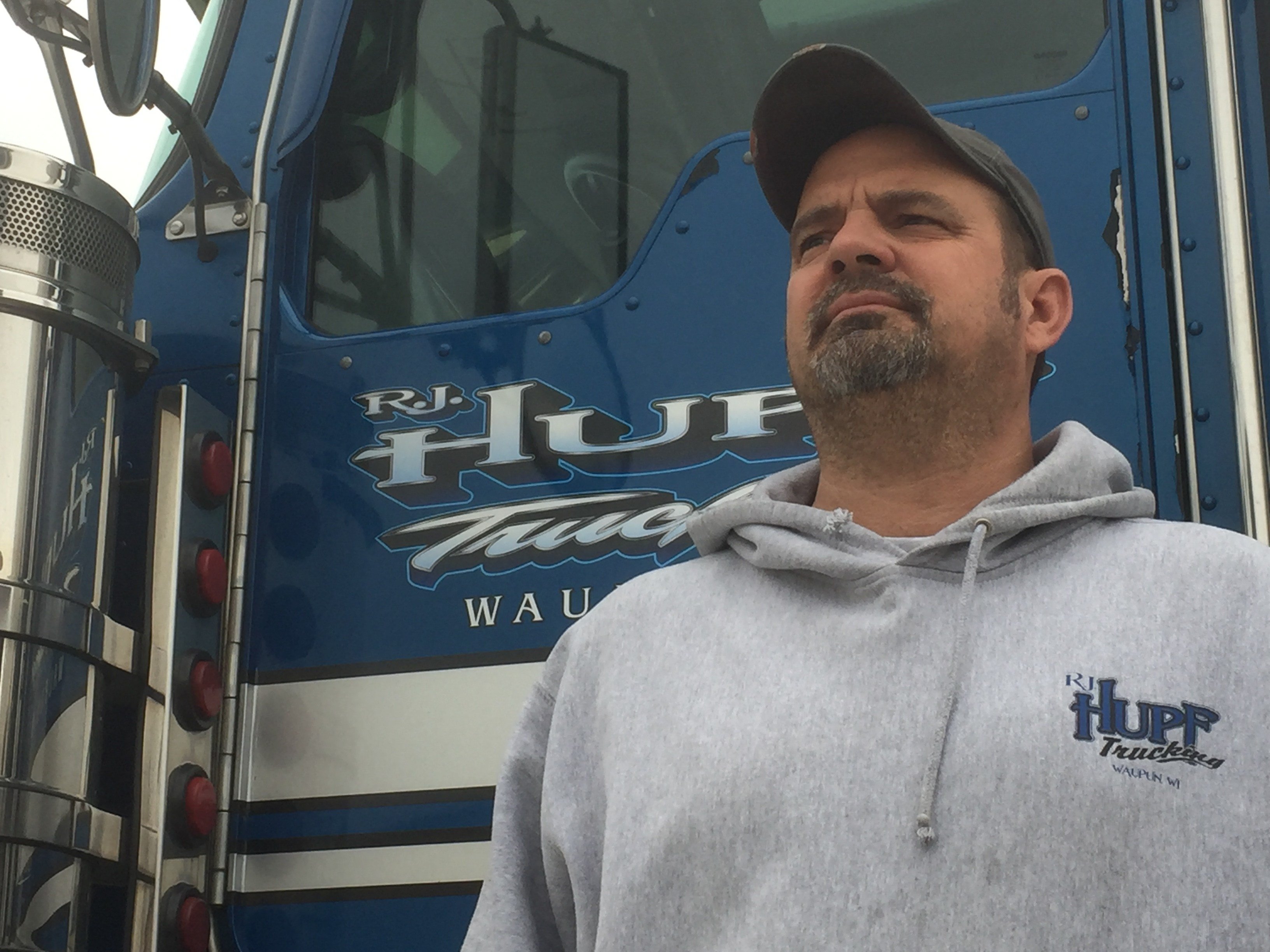 Many Wisconsin dairy farmers who were looking for a new milk buyer are now standing on firmer ground. They have that new buyer, but the switch is having a ripple effect that hurts the industry.
Earlier this month, Grassland Dairy told 58 farms that it was not going to buy their milk after May 1st. Most of those farms now have new businesses buying their milk, but they'll no longer be using the same company to take the milk from the farm to the processor.
That's putting one local milk hauler in a tough spot, who is not only losing customers, but friends he's made over the last decade.
It's Friday afternoon and Randy Hupf is making his last stop of the day.
"Now we're getting ready to pump the milk. I went in and measured and got the weight for today. Now we're getting ready to pump the milk," Hupf said.
"In this tank today, there was 6,700 pounds."
Hupf is picking up milk from Tim Prosser's farm in Dodge County, something he's done for the past 12 years. During that time, the two men have developed more than just a business relationship.
"Usually when the milk's pumping on, that's when me and the farmer get to chat about the weather and what we did last night. That's when you get to know each other," Hupf said.
"Over that period of time, you get to learn the good and the bad," Prosser said with a laugh.
But Hupf and Prosser won't have that time after May 1st.
That's because Grassland Dairy will stop picking up Prosser's milk, forcing him to sign a new contract with Dairy Farmers of America.
But DFA uses their own drivers, leaving Hupf and his guys out in the cold.
"The farmers want us to continue services them. But in this situation it's not working out," Hupf said.
"I think it's a bunch of games being played by big business or big co-op," Prosser said.
Hupf was hoping he could work something out with local processing plants.
"We've tried so many plants and just nobody was taking milk. We did everything we could to hold everything together. But unfortunately, it just didn't work."
Sunday will be bittersweet for Hupf. It will be the last day picking up milk from Prosser's farm.
"It will be a sad day when the truck stops going into the driveway," Prosser said.
"Pretty tough. Like I said, some of these guys are like your own brothers and sisters," Hupf said.
Hupf said there's a lot of milk on the market right now and no place for it to go. He'll lose about 45 to 50 farms, forcing him to cut about 15 of his 22 drivers. He's hoping to rebuild his business once the market opens up again.
Source: WKOW