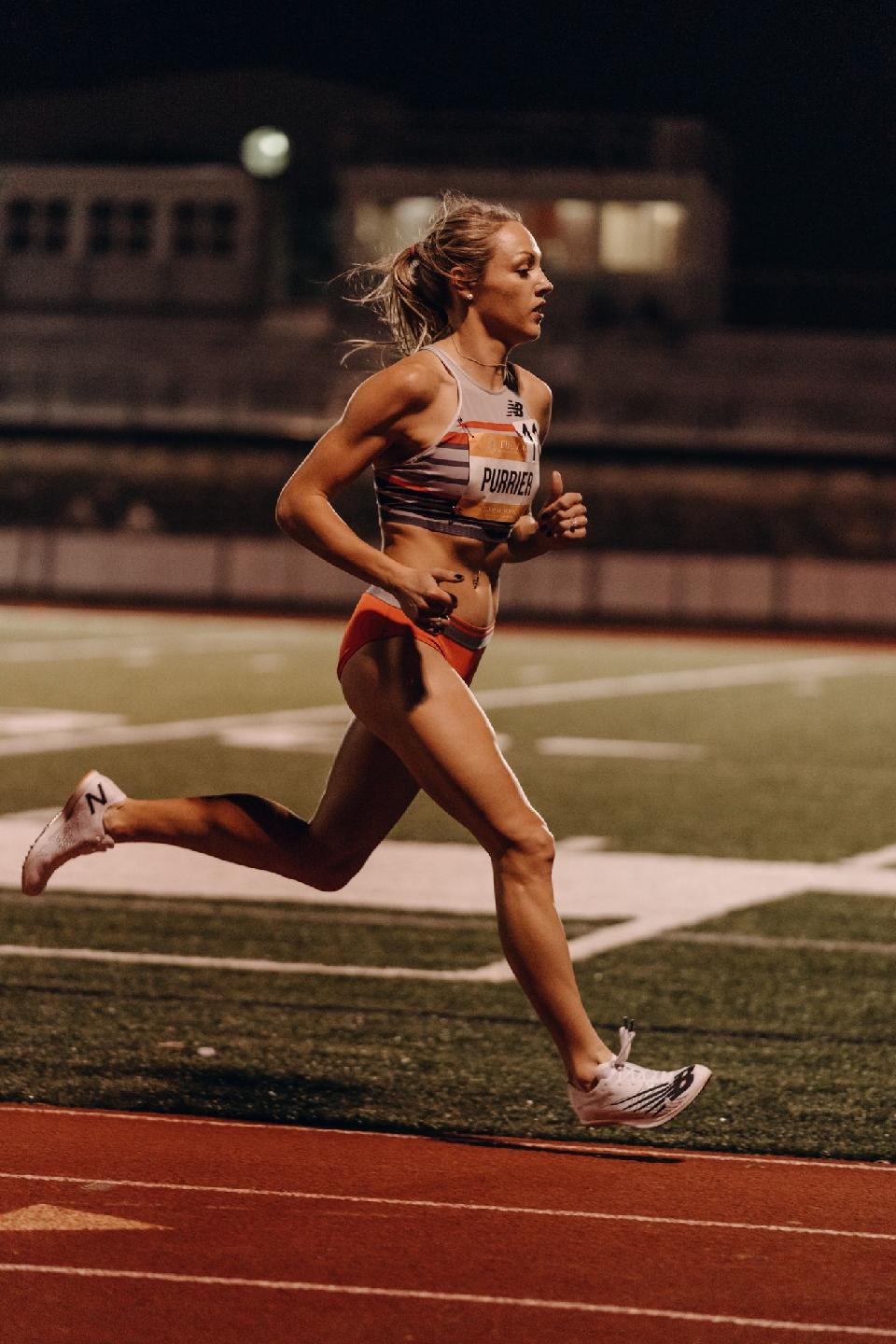 Elle Purrier St. Pierre, a Vermont dairy farmer and farmer-owner of Premier Select Sires, holds the American women's indoor mile record (4:16.85, set February 8, 2020 at the Millrose Games) and the American indoor two-mile record (9:10.28, set February 13, 2021 at the New Balance Indoor Grand Prix).
Her many accolades continue to build after she recently earned a place on Team USA, winning the 1500m run in the 2020 Tokyo Olympic Team Trials with a meet record time of 3:58.03. At the time of this article, she has advanced to the Olympic semifinals, slated for Wednesday, Aug. 4 at 6 a.m. eastern time following a third place finish in her first round heat.
---
This article originally appeared in the Spring 2021 edition of the Premier Pioneer from Premier Select Sires, Inc., available here. It has been updated with recent achievements.
Elle grew up on Sunset Hill Farm in Montgomery, Vermont and now lives on Pleasant Valley Farms in Richford, Vermont with her husband, Jamie. Due to the pandemic, Elle has completed much of her training at home this year, which has allowed her to spend time on both Sunset Hill and Pleasant Valley dairy farms. Although training is her priority right now, Elle says she helps on both farms whenever she can, which is just about every day.
"It's been really nice. I've been able to spend so much time on the farm compared to other years," said Elle. "When I'm away, I miss home and the cows and working on the farm with my dad and my husband. It's been a huge silver lining in the pandemic."
Elle says that her background in dairy farming has provided her with many life lessons that have shaped her as an athlete.
"Growing up on a farm, I have a better understanding of hard work and what it takes to set goals and accomplish them. You can only control so much, and there are so many factors going into how you can perform. You just try your best, wake up every day, and work hard."
Elle said that in both dairy farming and running, most of the time hard work pays off but sometimes it doesn't. She has learned to press on towards her goals regardless of challenges, and says that she's a "much stronger athlete from being so active on the farm as a kid."
"Running and farming are related in ways you wouldn't expect as well," said Elle. "Cows are like athletes in the sense that making milk is their sport. From growing up on a farm I learned how to care for cows so that they would perform their best (make a lot of milk) and now a large part of my job is taking care of myself—sleep, nutrition, having good health—so that I can perform better."
Combined with her degree in nutrition from the University of New Hampshire, Elle uses her running career as a platform for promoting the dairy industry, especially through social media, which has gained notable press in recent weeks for her "agvocate" role.
She aims to help close the growing gap between producers and consumers.
"It's a huge opportunity to let the people who follow me know the basics of what happens on the farm. Dairy can get a bad rap and it's fun for me to share my experiences to show that side of it," said Elle. "Also, dairy products are extremely useful for my training. People can use these products to help their performance just like I do."
Elle said that it is not rare to find her fueling up with chocolate or strawberry milk whether she's at home or away training in Arizona.
Elle has several connections to the Premier Select Sires cooperative, as her sister Jinny (Purrier) Rainville formerly served as a Reproductive Services Specialist. Premier Area Sales Manager (ASM) Bill Gaston helps Sunset Hill Farm and Pleasant Valley Farms with their genetic and reproductive needs.
Please join us in cheering for Elle! We wish her all the best as she pursues her goals and represents our industry!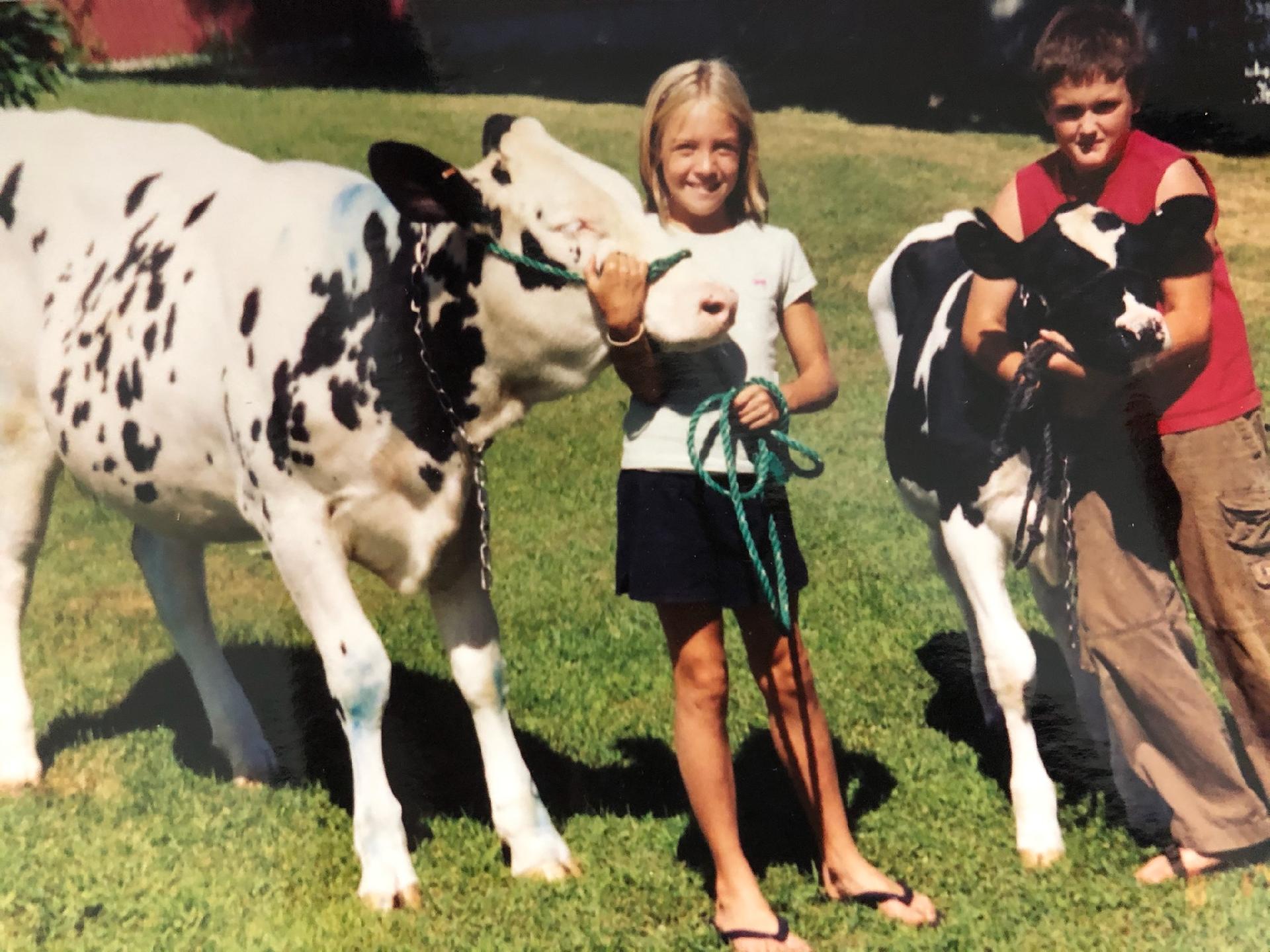 Bottom photo of Elle and her brother Ryland at Sunset Hill Farm in Montgomery, VT.
Source: Select Sires