Rumours that the embattled specialty dairy company A2 Milk is being eyed as a possible takeover target is being credited with driving its shareprice more than 7 percent higher.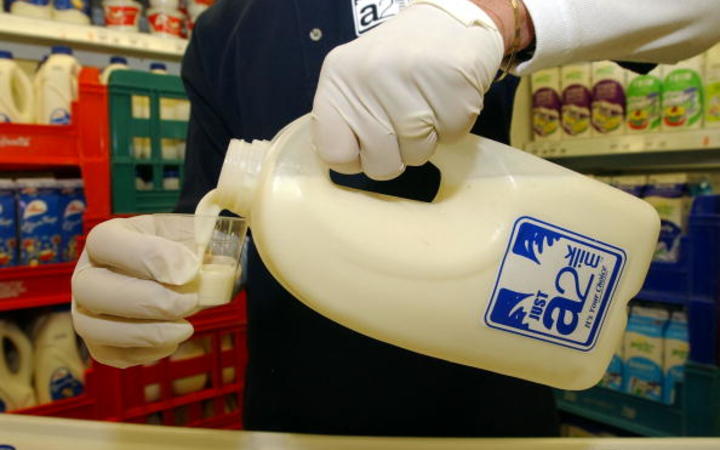 A2 has been struggling in the face of disrupted sales channels, excess stock and a slide in sales of infant formula in China. Photo: Getty Images
The Australian newspaper has linked A2 Milk to the Canadian dairy giant Saputo, which is reported to be close to making a big acquisition.
A2 has been [https://www.rnz.co.nz/news/business/454339/a2-milk-changing-growth-strategy-after-china-infant-formula-market-forces-adaptions touted as a possible takeover target over the past year as it struggled to restore its earnings, profits and share price in the face of disrupted sales channels, excess stock and a slide in sales of infant formula in the key Chinese market.
A2 declined comment on the speculation.
Meanwhile, two other New Zealand companies are reportedly involved in sizeable takeover action.
The Australian FInancial Review has reported that Christchurch infrastructure builder Fulton Hogan is set to buy a 50 percent stake in New South Wales road contractor Stabilised Pavements of Australia (SPA).
The paper said that Fulton Hogan's Australian management told staff on Friday of the pending deal, which it said would be done in the "near future".
SPA builds, repairs, and maintains pavements, and would retain its structure and branding, but its more than 200 staff would join Fulton Hogan.
Fulton Hogan has more than 7800 staff, with revenue approaching $5 billion, and operates on both sides of the Tasman as well as Fiji.
And, The Australian newspaper has also reported that British private equity firm Intermediate Capital Group (ICG) is to buy New Zealand cancer treatment company Canopy Healthcare Group for more than $300 million.
Canopy Healthcare Group, owned by Waterman Private Capital, had been rumoured to be up for sale since October last year.
It is New Zealand's largest private medical oncology and radiology provider, with five private oncology clinics in the North Island; TRG Imaging, which runs 18 diagnostic clinics; and Auckland Breast Centre.
The healthcare group has about $25m in annual earnings.
All companies have been approached for comment.
Source: rnz.co.nz