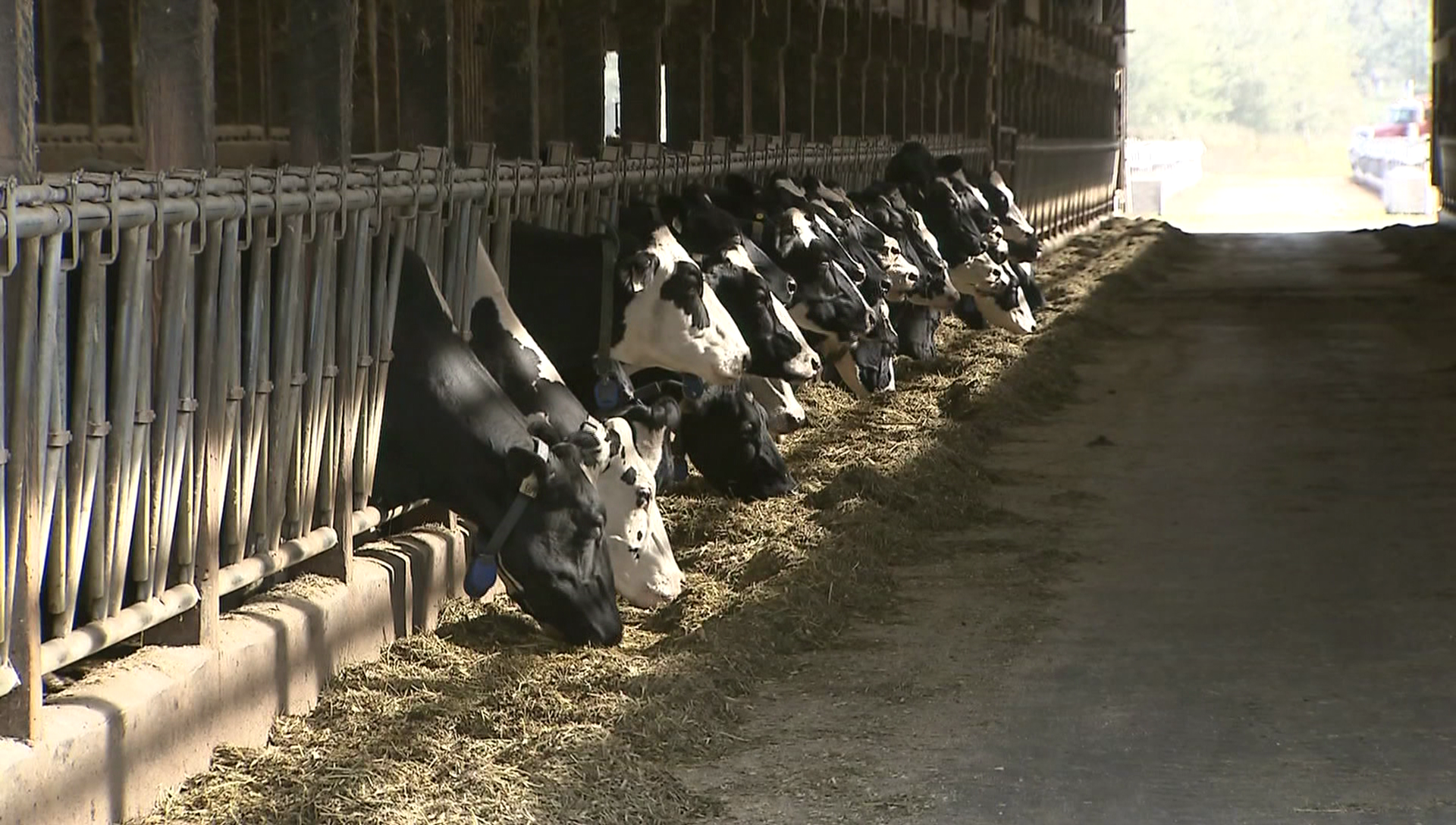 B.C. dairy farmers are working together to get their products back on the shelves after flooding took out their usual routes.
Holger Schwichtenberg with the BC Dairy Association says while the main roads to his farm in Agassiz were washed away, trucks have been finding alternative ways to get to suppliers.
"The roads were impassable," he said. "Even though we were producing milk, they could not get to us. So the milk wasn't picked up and we had to dump it because it's a perishable product."
Many farmers had to leave their farms and animals behind, which Schwichtenberg says he can't imagine.
"But what has been amazing is how the rest of the community has stepped up. Farmers with trucks and trailers have moved as many animals out of the affected area as possible to farms like mine," he said.
He has 30 extra cows in their barn right now. A friend of his has about 70, while another another is taking care of about 80.
In Abbotsford, where floods have created an emergency, animals had to swim to safety. A 2.5-kilometre-long levee will be built there to stop water from pouring across Highway 1, but the situation remains critical.
Of farmers taking extraordinary measures to try to save their animals, "We're not encouraging that but we understand that" @lanapopham says (and tragically some had to abandon the atempt as the road essentially washed out below them)#bcpoli @CityNewsVAN

— LizaYuzda (@LizaYuzda) November 17, 2021
The poultry industry is also struggling, with one Abbotsford farmer forced to leave thousands of chickens to die in the floods.
Hundreds of farm workers lost their jobs, further complicating the situation.
The farmers are exhausted, driven only by protecting their product and animals, says Schwichtenberg.
"You're worn down and you're tired, but you keep going. You have to keep going. Your animals come first, and we need to try and get the situation back to normal again as fast as we can," he explained.
Flooding has created severe challenges for dairy farms throughout BC. Right now, dairy farmers' top priority is making sure that people and livestock are safe. Read our statement: https://t.co/4WLzGh0uC2pic.twitter.com/1k6BM9xC5P

— BC Dairy (@BCMilk) November 19, 2021
On Friday, he was expecting the milk truck to get through to his farm via the Lougheed Highway over Mount Woodside.
"It is the long way, but they are able to get through to us and pick up our milk — maybe a little bit later than normal, but they're able to pick it up," he said.
"There's going to be a disruption obviously, but we're trying to get things back to normal as fast as we can."
Current conditions along Highway 1 east of Cole Road. Water levels are still very high in this area. pic.twitter.com/DlpNzEtW3J

— Abbotsford Police Department (@AbbyPoliceDept) November 19, 2021
To help the dairy farmers, the average British Columbian can be patient and understand they're doing everything they can, Schwichtenberg says.
He adds he's proud of how farmers are coming together to find solutions.
"Whether it's taking care of family, opening your barn up, or taking an old barn that hasn't been used a long time and getting it ready to quickly accommodate animals — the farmers in their trailers with 10 animals at a time hauling them out of the affected area — it's amazing to see an industry come together like this when things go sideways," he said.
Source: vancouver.citynews.ca