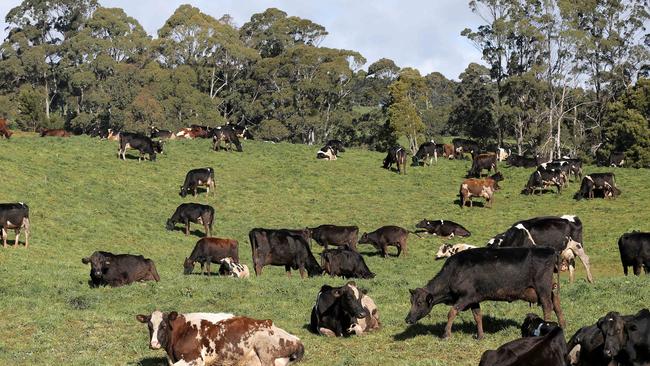 Attracting skilled labour will be critical for Australia's dairy industry as farms get bigger and require more staff.
More than 800 new employees will be needed on dairy farms nationally by 2023, as the number of farms with six or more employees rises from 4 per cent to 20 per cent by 2025.
Dairy Australia managing director David Nation said attracting and retaining people was an ongoing challenge.
"The evolution of the industry and the trend towards larger farms places greater demand on labour, but also provides opportunities," he said.
He said the need for skilled labour also increased with the use of technology and the need to monitor farm inputs, animal care and milk quality.
Dr Nation said starting the conversation about careers in dairy when young people were at school was absolutely key.
He said Dairy Australia's Cows Create Careers program had seen more than 15,000 young people learn about careers in dairy.
"It's important that we show the diversity of career pathways and highlight the opportunity to be successful."
Dr Nation said making young people feel connected and supported through strong networks and skills building was key to retaining workers.
This week the State Government announced a three- year program to improve training across dairy sector.
The $300,000 program will be run by DairyTas and aims to improve productivity, job creation, farm businesses and value-adding strategies.
It will include a training program for businesses, skills training for farm managers and pasture education.
The Cows Create Careers program will also be rolled out to a further eight schools a year.
Source: Weekly Times