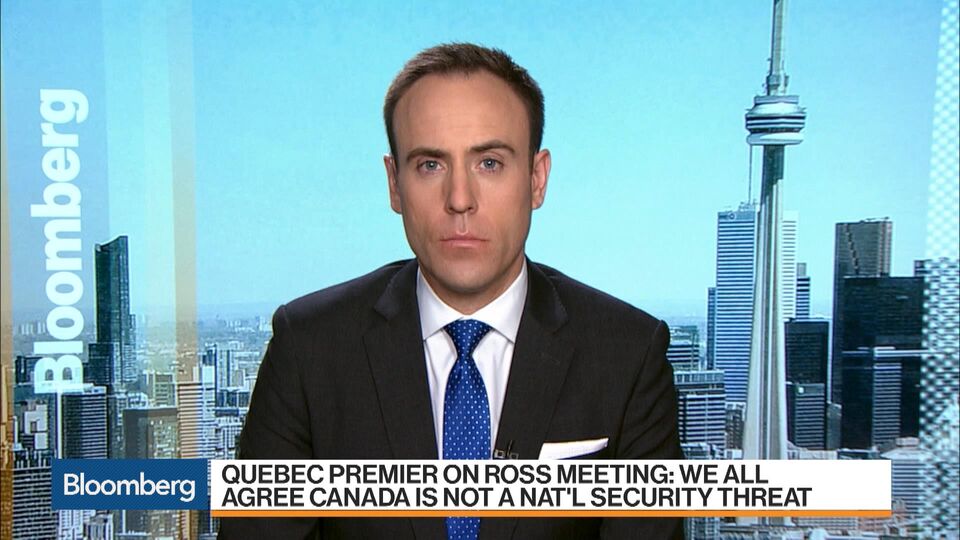 Canada's largest dairy-producing province said the nation should reconsider its new milk price policy to ease tensions with the U.S.
The perception is Canada's new class 7 milk pricing was enacted to hurt the competitiveness of American products, Quebec Premier Philippe Couillard said Friday in an interview at Bloomberg's New York office. Couillard, who met U.S. Agriculture Secretary Sonny Perdue in Washington this week, said the policy seems to be the main sticking point with the U.S., not the Canada's supply management-system that controls output by matching production with demand through quotas and import tariffs.
Canada's class 7 milk policy was rolled out last year and makes it cheaper for Canadian processors to buy domestic supplies of ultra-filtered milk, a concentrated ingredient used to boost protein content in cheese and yogurt. It has raised the ire of Donald Trump who has repeatedly lambasted the nation's policy as U.S. farmers complain it effectively blocks imports.
"If that's the main issue, let us see how we can approach that separate from supply management," Couillard said during the interview. "Of course our dairy farmers will need to be very adequately compensated for whatever will be done."
Dairy has emerged as one of the biggest areas of dispute as trade tensions between the U.S. and Canada escalate. Trump took aim at Canada's dairy tariffs as he departed the Group of Seven leaders' summit in Quebec, calling them unfair to U.S. farmers. For its part, Canada has vowed to defend its supply-managed dairy system, which isn't covered by the current Nafta agreement.
Canada's supply-management system should remain intact and it seems like U.S. trade negotiators don't think they can dismantle the nation's system, Couillard said. While class 7 is separate from supply management, any negotiation must involve dairy farmers and the industry to avoid a "very, very negative reaction," he said.
"Supply management is not the target of the discussions anymore" with the U.S., Couillard said in a television interview from New York with BNN Bloomberg.
Source: Bloomberg