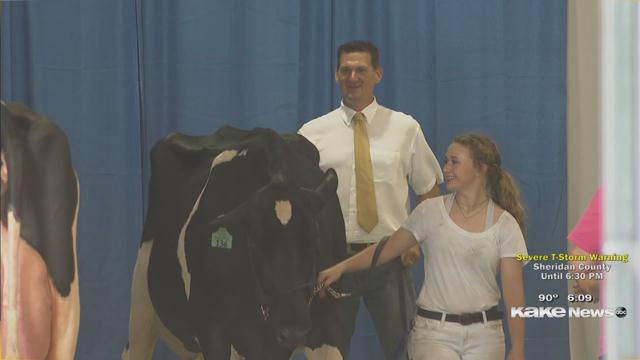 The tornado that hit near Lawrence back in May, took out a family farm.
But the Leach family came all the way back, and today took home a big title at the Kansas State Fair.
It's show day for Sophie Leach and her cow, Tess.
A day she didn't know she'd see again.
Her family's farm in Linwood was completely leveled after a terrible tornado this past May.
Almost everything was deemed a total loss,even some cattle, killed. Her family had to make a decision that day.
"We decided somehow, someway we would find a way to get back at it and get back in the show ring," says Leach.
Today, Sophie and Tess won senior champion. But more than that, her family has a new appreciation for just being there.


Source: KAKE.com