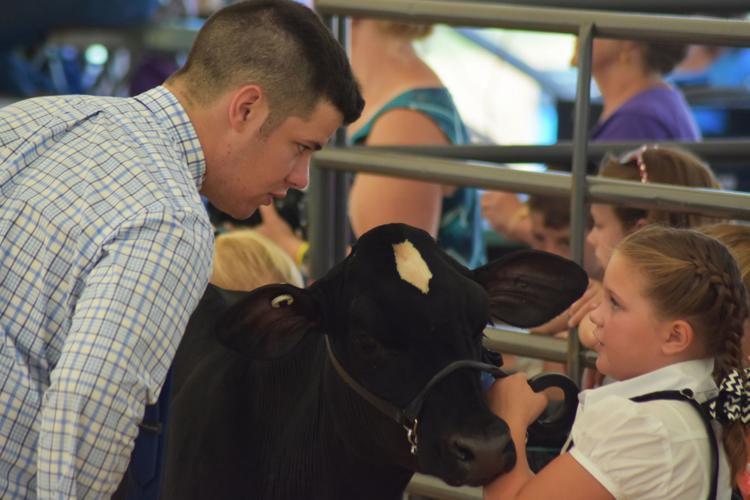 In the first round of New York state dairy farm transition grants, announced in September, Washington County dairy farms fared well, with the bulk of the Capital Region awards going to five county farms.
"We are thrilled to have been awarded the transition grants. This new program is timely because it helps dairy farmers diversify their operation or transition the farm while still protecting the land," said Agricultural Stewardship Association Executive Director Teri Ptacek. "We look forward to working with these farm families."
The state's dairy transition grants, announced late last year, allow farms to transition operations to the next generation, diversify the farm operation or convert to non-dairy operations to ensure the land remains used for agricultural purposes.
ASA, the agricultural land trust for Washington and Rennselaer counties, administers the applications and grants. These grants will help ASA conserve more than 2,500 acres on eight dairy farms in Rensselaer and Washington counties.
"We had an overwhelming response," said ASA's Katie Jilek regarding the applications for this first round.
Jilek explained that the $2.5 million in dairy farm transition grants assist the farms, and this round conserved 1,739 acres on five Washington County farms.
The county farms include, in Fort Edward and Argyle, $413,670 to protect 260 acres of the New Generation Farm; in Fort Ann and Kingsbury: $859,075 to protect 648 acres of the Burch Family Farm; in Whitehall: $517,737 to protect 357 acres of the Adams Acres Farm; in Hartford: $369,261 to protect 309 acres of the Chapin Family Farm; and in Greenwich: $324,968 to protect 165 acres of the Liddleholme Farm.
Nonetheless, the amount of funding listed is misleading, Jilek said, because related costs, such as for land surveys, are taken from the total award.
"This is not a quick fix," Jilek said, adding that the farmers are not given the money until their project is completed.
The Governor's Office also announced a second round of dairy transition grants, and applications are accepted on a rolling basis through ASA.
"Farmers cannot apply on their own. They have to go through a land trust," Jilek said.
Source: Post Star