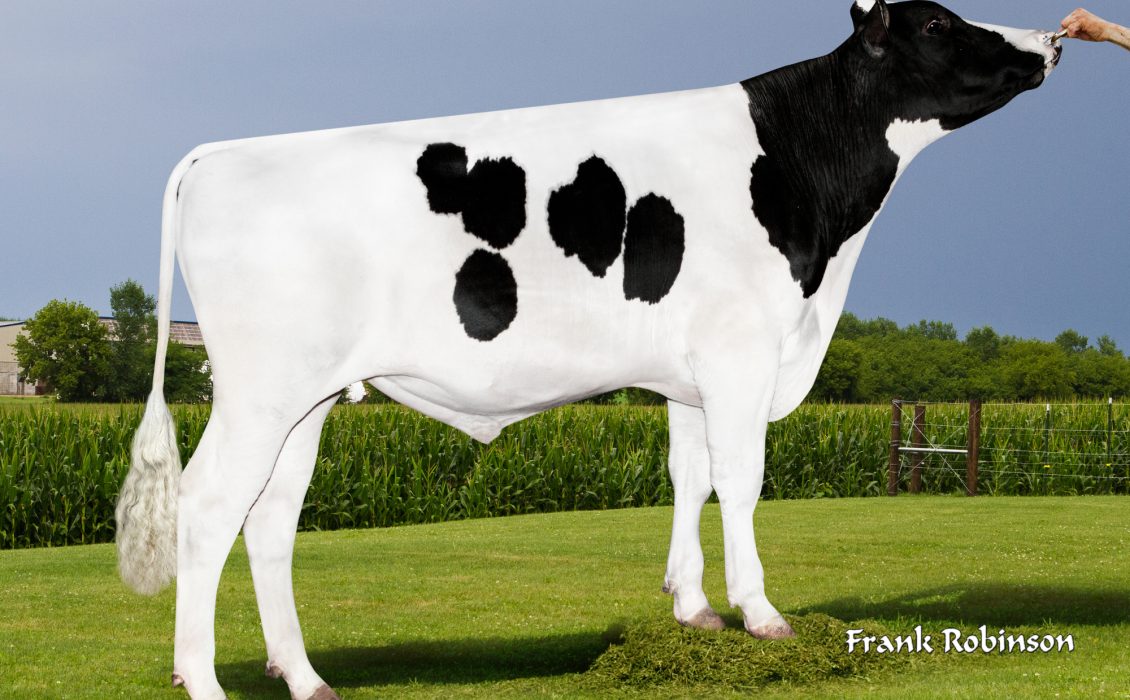 As part of an on going strategy to provide the best genetics for the UK market, Cogent Breeding Ltd are delighted to announce the acquisition of the highest PLI calf ever born in the UK.
The heifer in question is Islandpride Riverdane Agronaut Zoe 2 who was bred by a UK partnership of Mark Nutsford from Cheshire and Richard Lloyd from Anglesey. At £855 PLI she is over £80 PLI points ahead of her closest rival, making this one of the most exciting animals the modern breed has seen.
"We want to be able to provide our customers in the UK and around the world with the best genetics to suit their individual farming system" explains Andrew Holliday, Genetic Product Manager for Cogent. "The acquisition of elite females is a key part of securing the genetics we need to be able to carry that out and they don't get more elite than this heifer"
Her sire, Mr Rubi-Agronaut, is himself no stranger to the top of the rankings having spent more than a year as the Number 1 PLI sire available. The dam of Agronaut Zoe 2, is also one of the highest ranking PLI animals of the breed, making an extremely powerful combination.
Since the partnership with Sexing Technologies was created, the Cogent business in the UK has gone from strength to strength. The key driver for this has undoubtedly been the availability of the best sexed semen product on the market, Sexed ULTRA 4M which has seen conception rates rival that of conventional semen. This, combined with a wide range of elite genetics, has given every dairy farmer in the country the opportunity to breed their best animals to the best sires with sexed semen.
"We want to keep pushing the boundaries for our customers, and the combination of Sexed ULTRA 4M, the aggressive genetic programme, and our in house Genomic testing facility are all part of that strategy" comments Mark Roach, Managing Director for Cogent. "The coming together of Cogent and ST in the UK market has brought all the tools for accelerated genetic gain into one powerful offering, making Cogent the logical choice for the progressive dairy farmer".